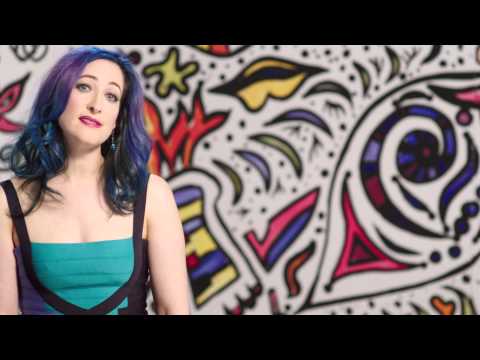 About
A soulful vocalist and innovative multi-instrumentalist, singer/songwriter and producer Rachael Sage is one of the busiest touring artists in independent music, performing 100+ dates a year both solo and with her band The Sequins throughout the US, UK, & Europe. She has earned a loyal following for her dynamic piano playing, delicate guitar work, soulful vocals, and improvisational audience interaction.
Sage has shared stages with Sarah McLachlan, Beth Hart, Judy Collins, Shawn Colvin, Marc Cohn, Jamie Cullum, The Animals and Ani DiFranco. She has performed at the Edinburgh Fringe Festival and received numerous songwriting awards including The John Lennon Songwriting Contest (Grand Prize) and several Independent Music Awards. Her songs have appeared on MTV, HBO, the Fame soundtrack, and had over 20 placements on Lifetime's controversial reality series, Dance Moms.
Sage herself is a former dancer who studied at the School of American Ballet in her teens, and she has been thrilled to see her music widely embraced by the lyrical dance community over the past several years (videos featuring young girls dancing to her music have received over 9 million hits on YouTube). Her 2016 album Choreographic delivers a musically ambitious and emotionally accessible tribute to dance, her very first love. She "envisioned each song as a fully-choreographed multi-media experience"; the result is an inspired set of piano-based chamber-pop merging orchestral elements with her signature blend of folk, pop and rock. The album was co-produced by Sage and Grammy-winning producer Andy Zulla (Idina Menzel, Rod Stewart).
"One part Elton John, one part Kate Bush" — Uncut
"her keen ironic sense of humor and quirky sense of the profound is what makes her special as a songwriter" — billboard.com
Pop | Indie Rock
Links
Source
Adams Avenue Street Fair on Sept 26
MPress Records' flagship artist – and 4-time Independent Music Award winner – Rachael Sage is currently touring behind her latest critically-acclaimed album, "Blue Roses" and will be performing in your area at the
Adams Avenue Street Fair
on Sept. 26 @ 7:15pm.
The 34th annual Adams Avenue Street Fair – featuring 110 musical acts on eight stages – is southern California's largest free two-day music festival is held each year during the last weekend in September in the community of Normal Heights. The event also features beer gardens and beer tastings, giant carnival rides, exotic foods and more than 350 arts and crafts booths.
MOJO Magazine described Rachael's music as having "Billy Joel's gotham zing and brashness...spiked with neatly twisted takes on long-relationship dilemmas"
Listen to Rachael's latest album, Blue Roses,
HERE
!
Rachael is available for in-person, phone or email interviews. Promotional help/consideration for her show and/or album are appreciated, and I look forward to hearing your thoughts on covering Rachael's performance.
For more information on Rachael Sage please reach out to me directly, or, feel free to check out her
Official Website
and follow her on
Facebook
to stay up to date with new music, tour dates, and more.
Dispatch Details
| | |
| --- | --- |
| Concert Start Time: | 7:15 |
| Venue: | Adams Avenue Street Fair |
| Venue St. Address: | Adams Ave. |
| Venue City, State: | San Diego, CA |
| Venue Zip: | 92116 |
| Venue Link: | Click here |
| Ticket Price(s): | FREE |
| Ticket Phone: | (619) 282-7329 |